Unleash the Power of BIG UP
Introducing BIG UP, a revolutionary display system that combines superb quality with effortless setup. With its versatile design, BIG UP is perfect for creating high-impact displays in any setting. Whether you need a free-standing unit, a captivating back wall, or a room divider, BIG UP delivers exceptional performance.
Experience the convenience of tool-less assembly, allowing you to set up your display quickly and easily. Crafted with precision using high-quality, anodized aluminum, BIG UP boasts an elegant profile with discreet connectors for a seamless look. Your digital prints will shine from every angle, capturing attention and leaving a lasting impression.
Customize your display with flexible options. Choose from different widths and heights, including extension sets that maximize your creativity. Start with a starter module and expand with extension sets available in different widths (50, 75, and 100 centimeters) to maximize your options. Choose from heights of 2.5 or 3 meters and a range of widths from 2 to 5 meters.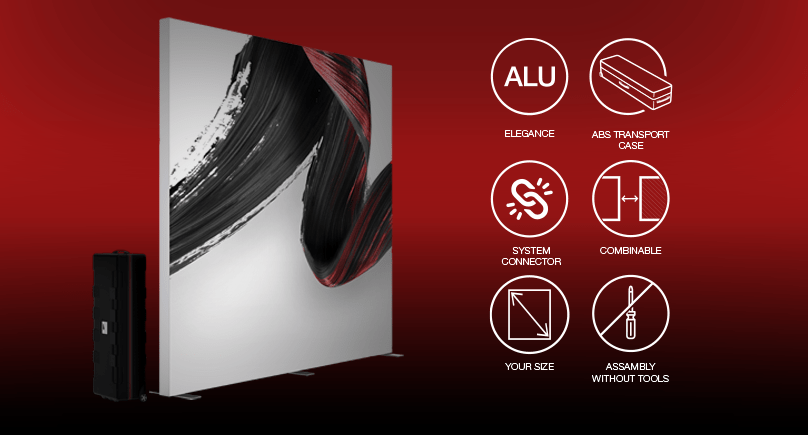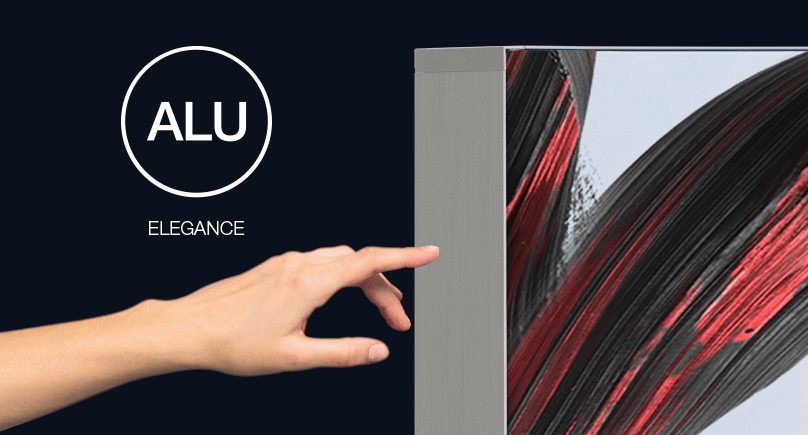 Transporting BIG UP is a breeze with compact ABS cases, ensuring your display arrives in pristine condition. Take your display to the next level with LEDUP, featuring OSRAM LED technology for optimal brightness and even illumination.
Elevate your product showcase with BIG UP and make a bold statement. With its impressive visual impact, versatility, and convenient setup, BIG UP is the perfect solution for captivating displays. Let BIG UP transform your space and leave a lasting impression on your audience.