Events Branding
Van Straaten, a reliable partner
Van Straaten has long been a trusted partner for professional event branding. Over the years we have worked with many experienced marketing agencies, event agencies and stand builders. We have created and produced hundreds of out of the box experiences, with the help of hanging signs, large formating printing and other visual solutions, for all kinds of companies, including many well-known names. What is the secret of a great event? Leaving a lasting impression, by creating a compelling space that people talk about and share with others. We use the latest trends and technology, such as the latest metal-bending technology to shape aluminium, steel and most other metals, to create the perfect textile frame. We do everything to provide visually stunning solutions to your design and needs
How we do what we do: Events Branding
We believe in a three-stage process which we call "Adventure – Branding – Collaboration". "Adventure" represents the beginning of the adventure together with the client, agency, architect or designer. It starts with exploring the creative landscape, to discover as one team, the most visually appealing experience.
The next step is "Branding", something we understand inside and out. We excel at colour management and an eye for the small details that ultimately make all the difference. We also work with our partners to ensure that your message has a lasting impact. We look for the right presentation solution and turn brand concepts into reality, we even provide mobile branding solutions. Together, we make the most of every centimetre to create exactly the right atmosphere. Temperature can also play an important role. And even if it doesn't, we still take it into account.
The third and final step is "Collaboration". A word often used these days, but it is something we have been doing for over a hundred years. We strongly believe in teams and working together with exhibition builders, event agencies, experimental marketing agencies, designers, architects and artists. We see our role as the right hand of the customer. Providing ideas and inspiring them with possible visual branding solutions.
Help me get the right branding for my event
At the start and at the finish
The advantages of working with Van Straaten in a nutshell? We can take care of everything from start to finish. At the same time, we're also happy to support you with just a part of the process. We ensure that there's always at least one person dealing with your project and who always knows exactly how things are going. From planning, to delivery, to construction. And, not be forgotten, dismantling and storing everything at the end. Thanks to our years of expertise, we provide the best brand experience at the most reasonable price. That's a weight off your shoulders!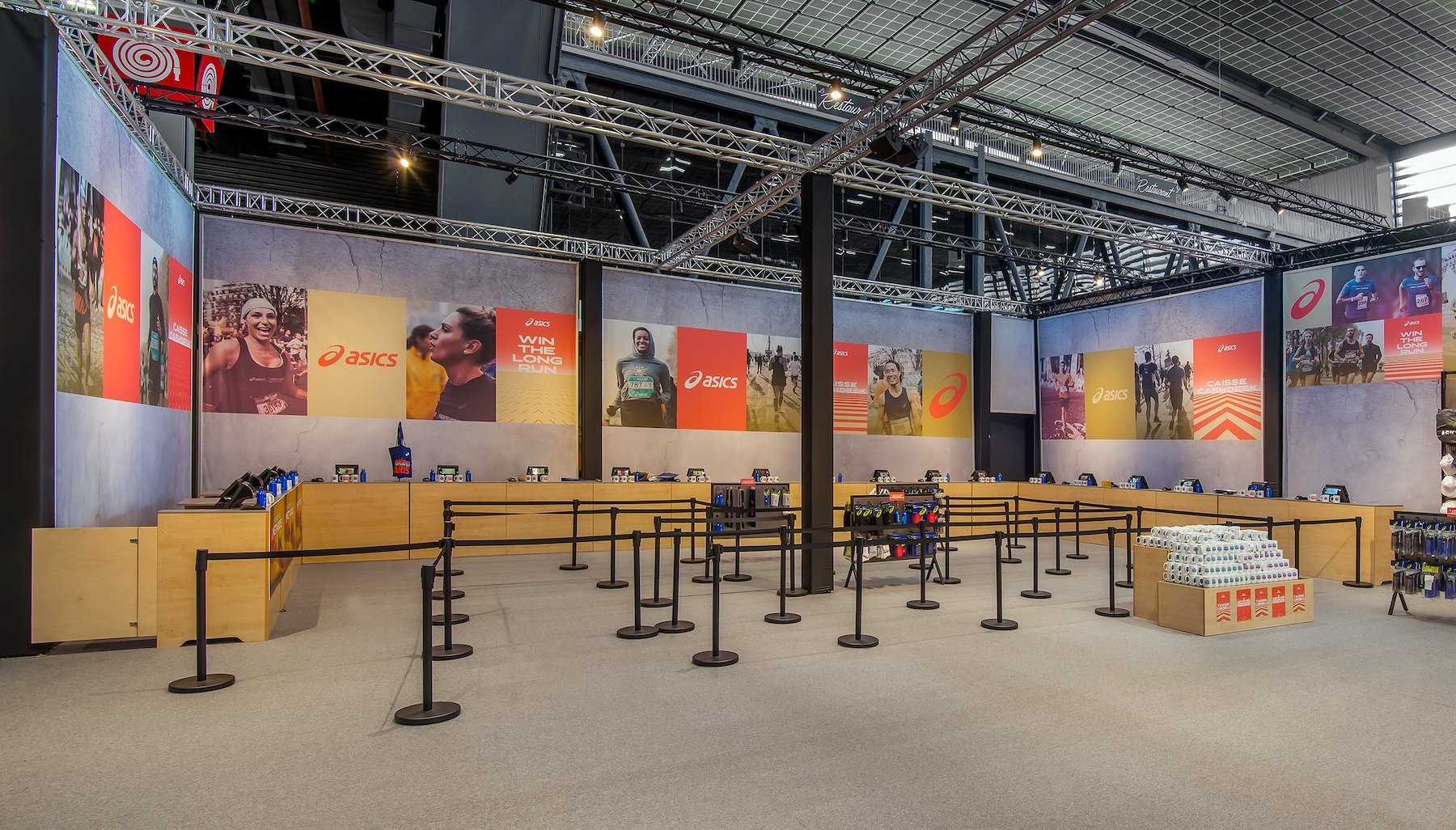 Walking side by side with our customers along the creative landscape, and going through the creative process together, ultimately results in the most visually engaging brand experiences.
Understanding brands is the most important building block to successful branding. We put great emphasis to color management and details, to ensure messages getting across with great impact.
We are team players. We strongly believe in partnerships, and we see ourselves as an extension of our customers, providing them with ideas, and inspiring them with visual branding solutions.