Elevate Your Brand Presence
Introducing the LEDUP Counter: a versatile, mobile counter system with double backlit image areas. It features a 100×100 cm LED frame, foldable counter top, and easy-to-mount feet. Weighing approximately 21 kg, it strikes a perfect balance between portability and functionality. This counter is ideal for various applications, from trade fairs to promotional events and showrooms. Its profile design allows for seamless panel changes, ensuring a hassle-free display setup.
Transportation is made effortless with the durable ABS transport case, complete with foam lining, wheels, and handle. The compact case ensures your LEDUP Counter arrives in pristine condition, ready to make an impact.
Experience plug & play convenience as the counter system is delivered in parts, reducing transport costs. Assembly is simple—connect the driver and cables, plug it in, and watch your counter come to life.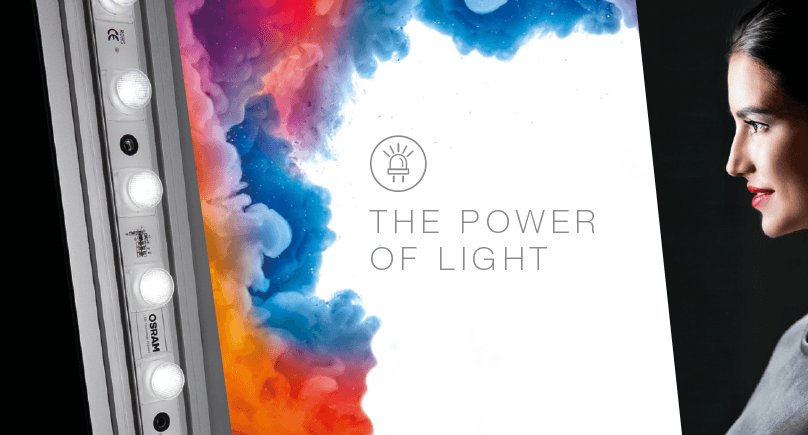 Illuminate your brand confidently with LED side illumination, providing even, bright light without hot spots or shadows. The counter's packaging includes a foam-lined ABS transport case, making transportation hassle-free.
Unleash the potential of your brand with the LEDUP Counter, perfect for exhibitions, trade fairs, and promotions. Create striking visual displays with the straight connector system, designed for large area effects.
Choose the LEDUP Counter for mobility, versatility, and impressive visual impact. Elevate your brand presence and leave a lasting impression with this exceptional counter system.