Revolutionize Your Displays
Introducing the multi tower 3D, a portable and versatile display system made of silver anodized aluminum profiles. It allows you to effortlessly create cubes, towers, and walls that can be backlit with LED lamps. Whether used with or without lighting, it's suitable for floor, wall, or ceiling displays in various settings such as fairs, exhibitions, showrooms, and promotions.
With lengths of up to 6 meters (18 feet), the multi tower 3D profiles can be easily cut for transport and connected using straight connectors. These profiles feature reinforced joints with an aluminum cross, which also serves as a lamp fitting for LED lamps. This ensures stability and seamless integration.
The multi tower 3D profiles offer full protection and a sleek appearance from every angle, thanks to the corner connection system that encloses the corners and secures graphic panels. Graphics can be effortlessly changed using the silicon lip/edging attachment.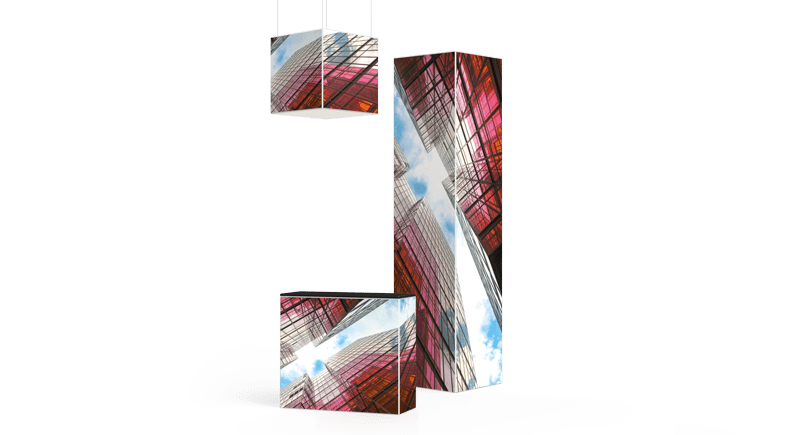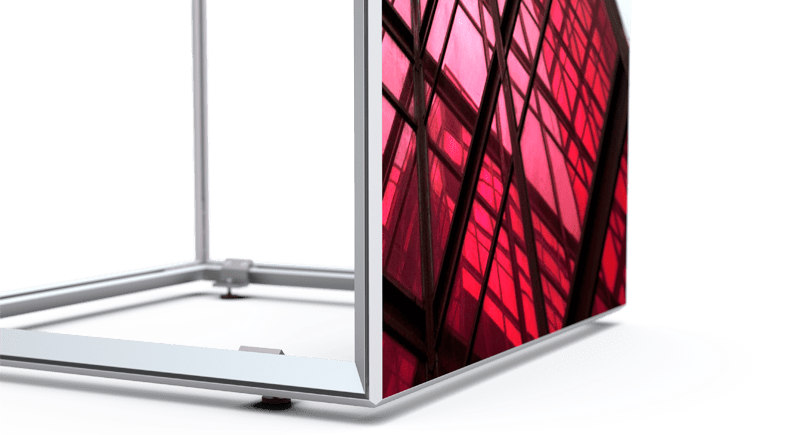 Setting up the multi tower 3D is quick and straightforward. Simply connect the profiles, tighten the screws, and mount the graphics. The tension profile design prevents overstretching of fabric, ensuring a perfect fit.
Experience the convenience and impact of the multi tower 3D. It provides an elegant, durable, and cost-effective solution for creating impressive displays with minimal effort. Transporting and assembling this system is a breeze, making it an ideal choice for any event or space that requires a captivating visual presentation.