Licht qua gewicht en tegelijkertijd superstevig, dat typeert Forex 3mm. Geschikt voor dragende constructies en om te monteren op zowel vlakke als gebogen wanden. 
Licht van gewicht en tegelijkertijd stevig
Enkelzijdige- en dubbelzijdige bedrukking mogelijk
GatorFoam 5mm
GatorFoam is een alternatief voor Forex en staat erom bekend dat het vrij licht is (qua gewicht) maar tegelijkertijd stevig aanvoelt. Dankzij de speciale schuimkern met een speciale melamine toplaag is de plaat enigszins buigzaam en kan het zonder enig probleem gemonteerd worden op zowel vlakke- als gebogen wanden of constructies. 
Veelzijdig inzetbaar 
De GatorFoam plaat is geschikt voor oneindig veel toepassingen voor binnen of tijdelijke toepassingen buiten. De speciale melamine toplaag zorgt ervoor dat de schuimkern beschermd blijft. 
Verkrijgbaar in alle mogelijke vormen 
Een gatorfoam board is leverbaar in alle vormen en maten. Standaard wordt het paneel vierkant uitgesneden, maar het paneel is ook geschikt om bijvoorbeeld freesletters of andere contourvormen te printen.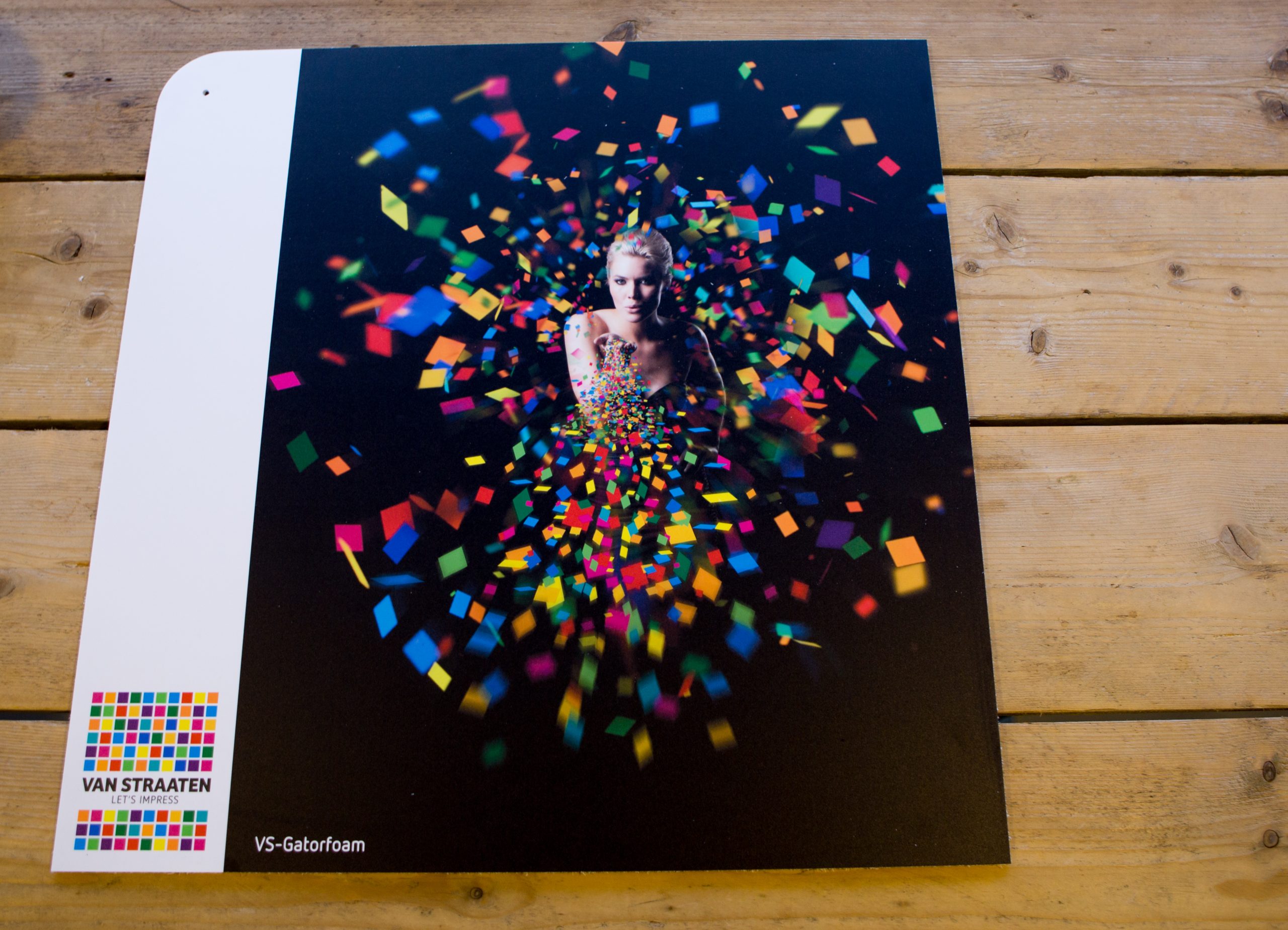 Walking side by side with our customers along the creative landscape, and going through the creative process together, ultimately results in the most visually engaging brand experiences.
Understanding brands is the most important building block to successful branding. We put great emphasis to color management and details, to ensure messages getting across with great impact.
We are team players. We strongly believe in partnerships, and we see ourselves as an extension of our customers, providing them with ideas, and inspiring them with visual branding solutions.