The Pop-up LEDbox is a modular double-sided aluminium frame with efficient LED lighting ideal for store display. The frame can be assembled without tools in just five steps.
Freestanding use
Create striking Store displays in shops and showrooms or place the frame at an exhibition stand, in the lobby of a hotel or at a presentation. The Pop-up LEDbox can also be used as a partition by linking several frames together. The frames can be connected with the supplied connectors. The textile print is easy to replace and gives a space a new look in no time.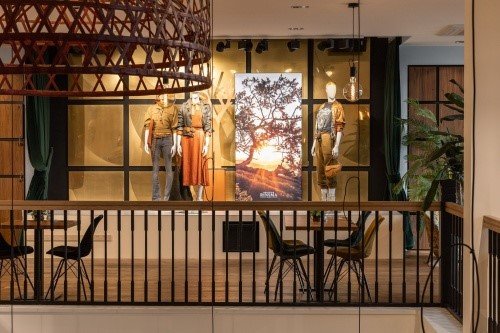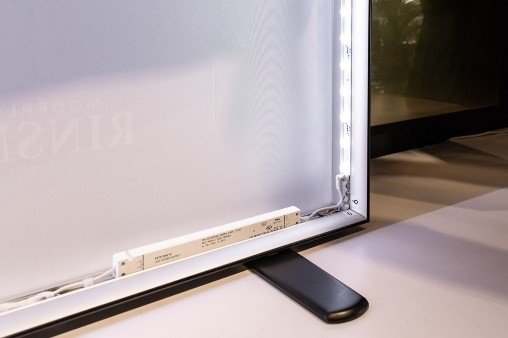 Easy to assemble
The Pop-up LEDbox is designed for quick transport and can be assembled without tools in just five steps. A thickness of 80 mm and the two pre-assembled swivel feet makes it a sturdy double-sided frame that can also be used as freestanding. The Pop-up LEDbox is lightweight, making it easy to transport.
All frames are made of aluminum profiles, which are strong and yet weigh a lot less than steel or iron. The metal is standard silver anodized, but is also available in any powdercoated color.
Since hanging signs need to be installed prior to anything that is built underneath it, quick and easy assembly is a requirement. Our smart frame design will contribute to efficient installations.
All profiles have been designed in a way that enhances the structural integrity of frames. Our profiles are lightweight, yet made of high quality aluminum, resulting in more durable frames.