Lightweight and super sturdy, that's what characterizes Forex 3mm. Suitable for load-bearing structures and for mounting on both flat and curved walls.
Single- or double-sided print
Lightweight yet super sturdy
Forex 3mm
A Forex plate is known to be lightweight but still feel sturdy. Thanks to its special foam core, the plate is somewhat flexible and can be mounted on both flat and curved walls or structures without any problem.
Versatile Applications
The 3mm Forex plate is the most popular plate thickness in our range and is suitable for endless indoor or temporary outdoor applications. The other plate thicknesses are 1mm, 5mm, and 10mm. Thanks to its slightly soft top layer, the print is susceptible to scratches but can withstand most weather conditions.
Available in all possible shapes
Forex is available in all shapes and sizes. The panel is usually cut square, but the material is also suitable for printing free-standing letters or other contour shapes.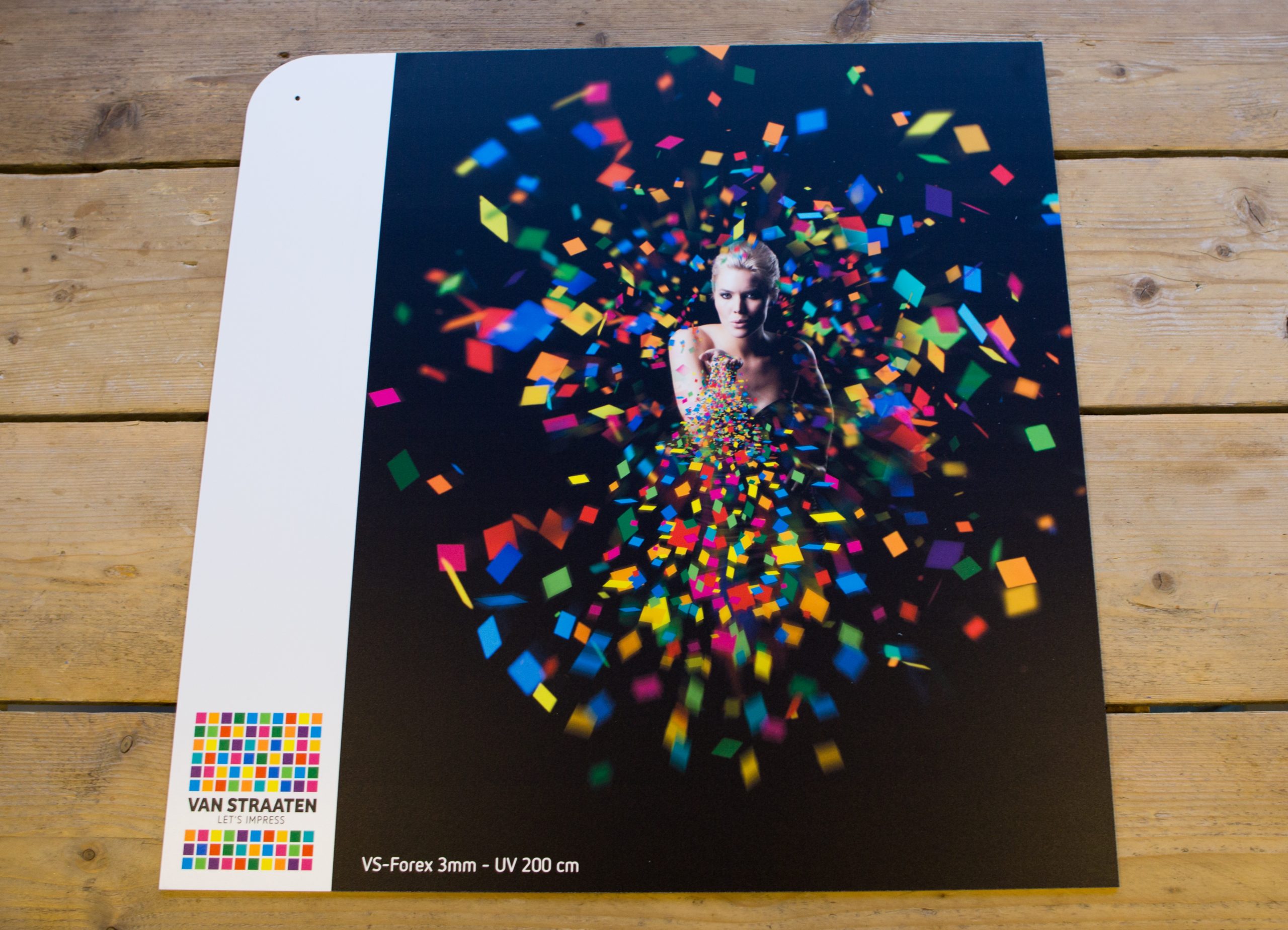 Double-sided or single-sided printing on Forex
A major advantage of Forex 3mm, also known as Vikupor or PVC sheet, is that it can be printed on both sides, making the applicability of this foamed PVC sheet even more diverse. Think of ceiling hangers, nameplates, advertising signs, or wall circles. Due to the good balance between weight and sturdiness, this material is also suitable for very large panels.
Walking side by side with our customers along the creative landscape, and going through the creative process together, ultimately results in the most visually engaging brand experiences.
Understanding brands is the most important building block to successful branding. We put great emphasis to color management and details, to ensure messages getting across with great impact.
We are team players. We strongly believe in partnerships, and we see ourselves as an extension of our customers, providing them with ideas, and inspiring them with visual branding solutions.