Lightweight and sturdy, suitable for load-bearing constructions and for mounting on both flat and curved walls.
Single-sided and double-sided printing possible
GatorFoam 5mm
GatorFoam is an alternative to Forex and is known for its lightweight yet sturdy feel. Thanks to its special foam core with a melamine top layer, the board is somewhat flexible and can be easily mounted on flat or curved walls or structures.
Versatile applications
The GatorFoam board is suitable for a wide range of indoor or temporary outdoor applications. The special melamine top layer protects the foam core.
Available in any shape or size
A GatorFoam board is available in any shape or size. The panel is typically cut into a square shape, but it is also suitable for printing lettering or other contour shapes.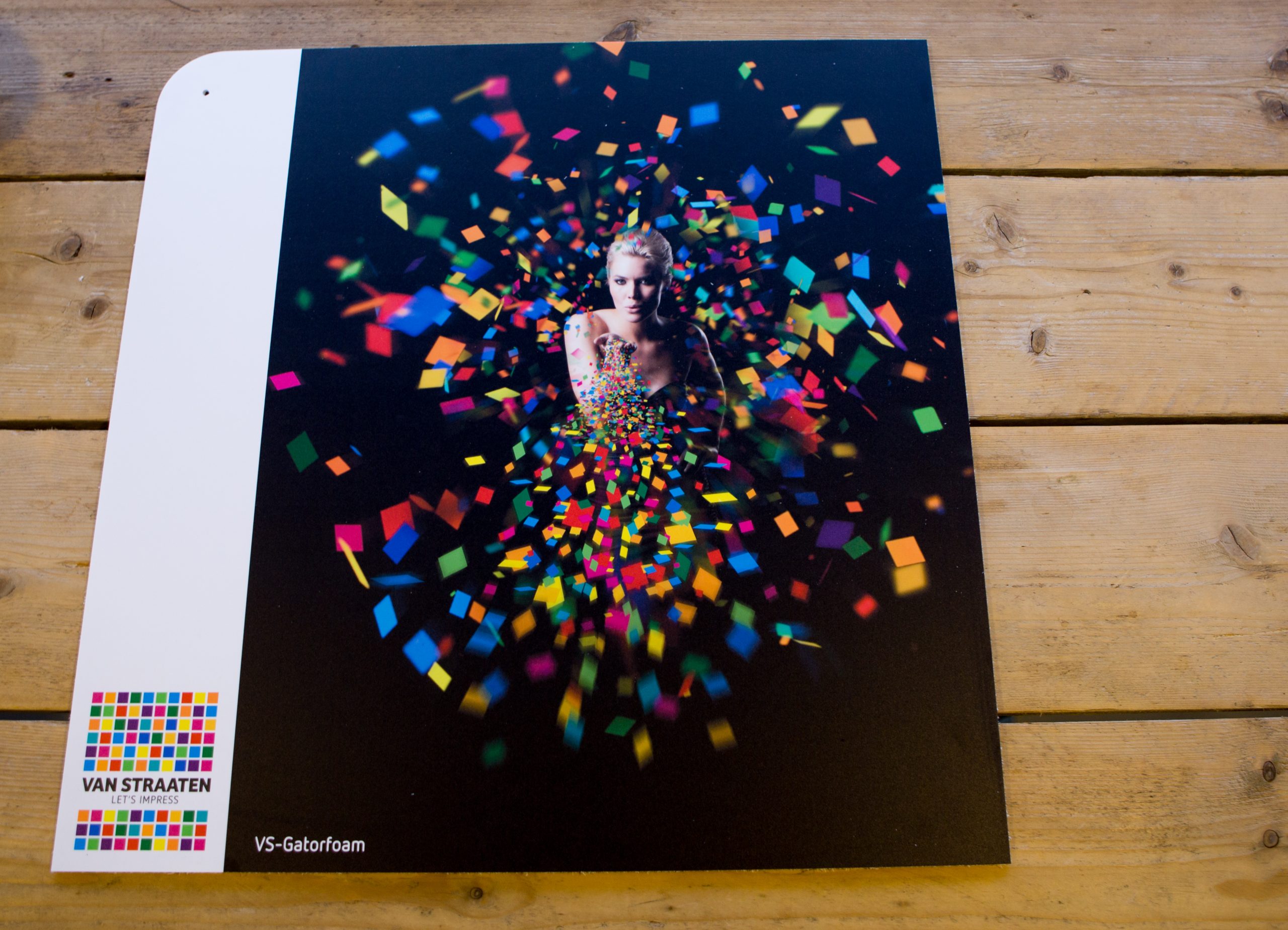 Walking side by side with our customers along the creative landscape, and going through the creative process together, ultimately results in the most visually engaging brand experiences.
Understanding brands is the most important building block to successful branding. We put great emphasis to color management and details, to ensure messages getting across with great impact.
We are team players. We strongly believe in partnerships, and we see ourselves as an extension of our customers, providing them with ideas, and inspiring them with visual branding solutions.