Branded customized partioning for the new normal
So where do we go from here? How do we deal with the new normal? Or rather, how do we go back to some kind of normal? Where we eat, drink, socialise, play sports, study, visit the doctor, meet up with other people… Nothing will ever be quite the same again. New situations like this require new solutions. So that we can all move forward in the best and healthiest way possible. Our APX range is the solution for this new world.
What is APX?
APX is a new range of smart, flexible design solutions for businesses, shops, sports facilities, public spaces and any other imaginable space that needs to be furnished with customised partitions, dividers or booths. In each category, we have looked at the specific challenges that need to be addressed. For each space, we have created solutions that can be customised, based on your specific needs. APX Office, APX Gym and APX Public Spaces are not only practical, but also elegant and in many cases, a smart business model.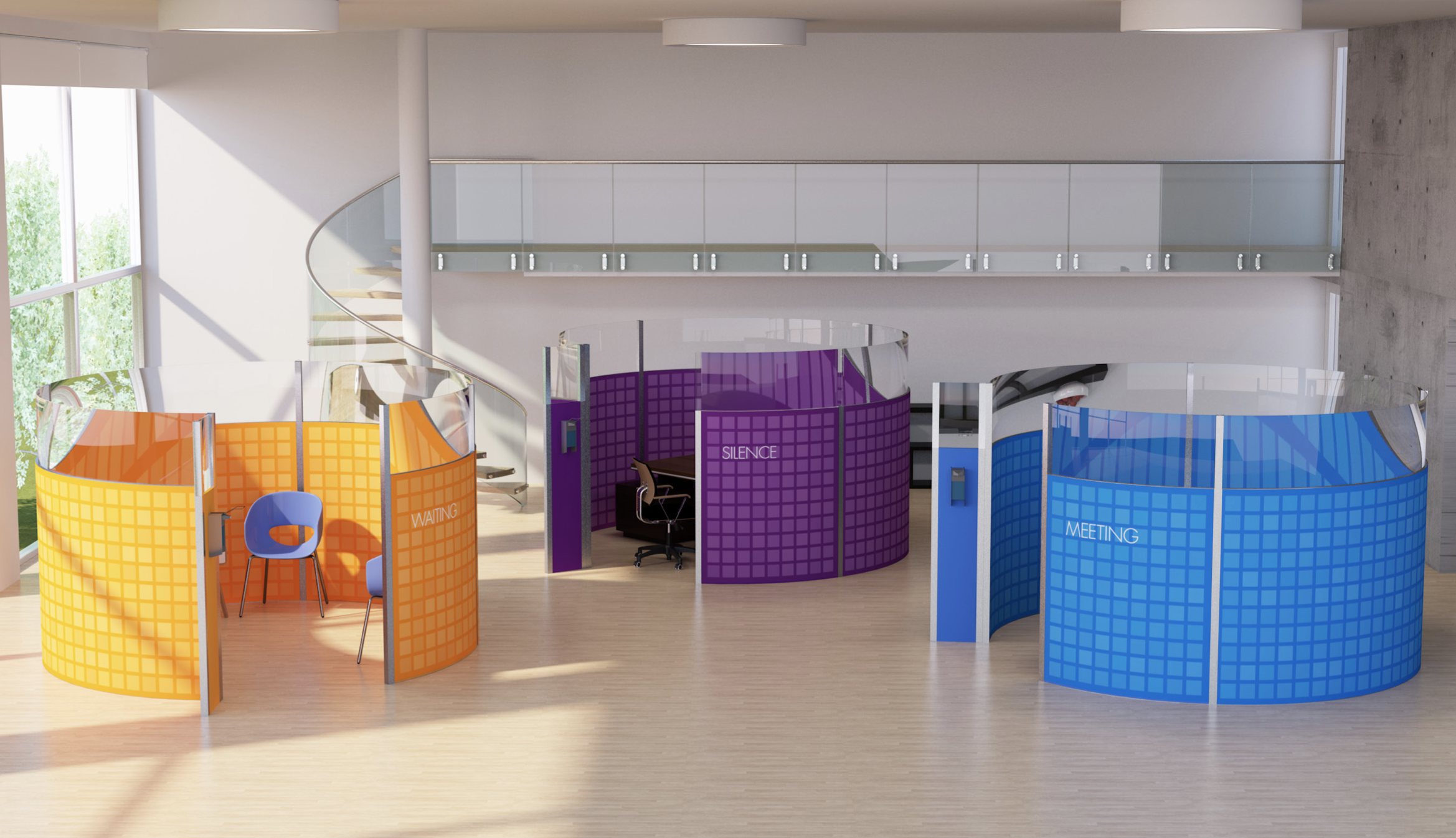 APX Gym does so much more than create private spaces for sports and fitness clubs – it also generates revenue. The walls of APX Gym, which can be fully customised, are the ideal advertising space. APX Public Spaces is perfect for the design of public spaces. By creating safe walking routes, you ensure that people outside maintain a safe and sensible distance.
Last, but certainly not least: APX Solo. A customised place for one person, which can be built in any room. Ideal, for example, in a bank where customers can do their telebanking or receive advice in private. Or a town hall where visitors arrange personal matters, and many other places. You can literally create your own bubble, wherever you want.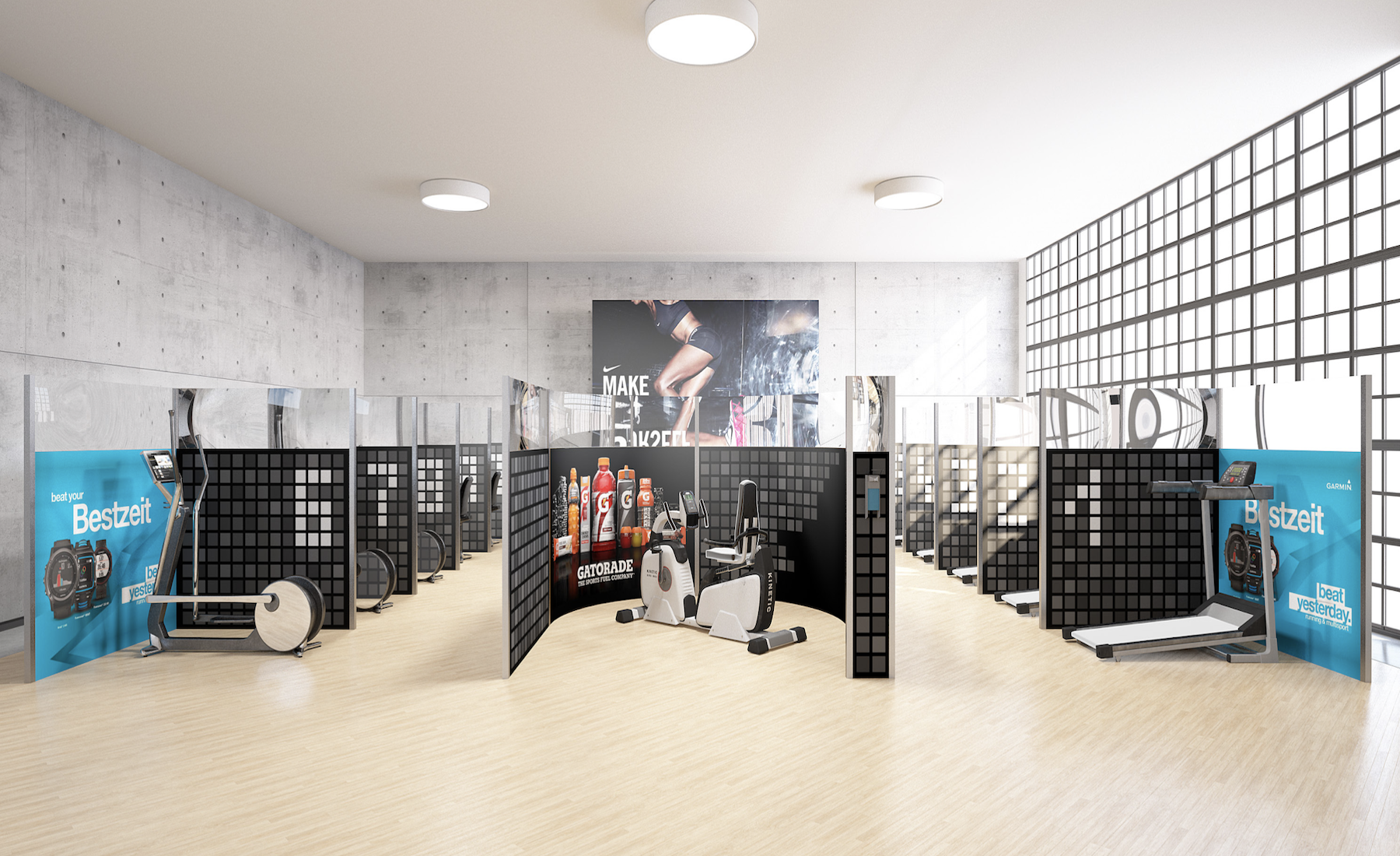 So how do you take advantage of this?
When you choose APX Office, you choose a modular system that gives you the flexibility to safely rearrange your entire office, creating new meeting rooms, separate rooms and additional workstations. In this way, you make more efficient use of the space you have, reduce noise and offer more privacy. Did you know that most people work more effectively when they have their own personal space? In order to implement the right employee branding in the office, APX Office can also be fully equipped with your desired theme or brand identity.

More information? Tell us what you would like to know more about and we will contact you.
Contact us
Request more information below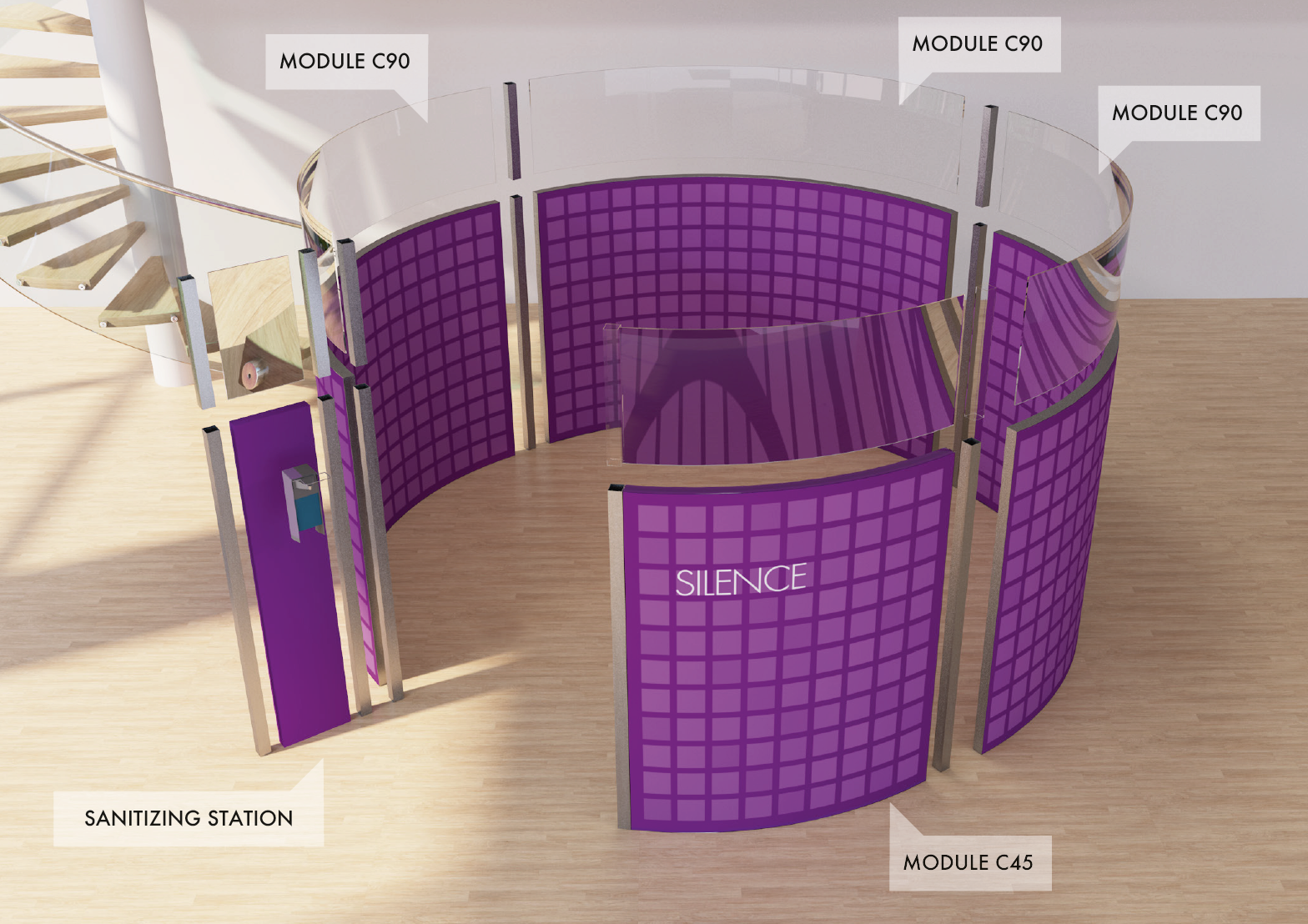 Module C90 – with Acrylic Top Width: 98.42 in / 2500 mm Height: 59.05 in / 1500 mm
Module C90 – with Acrylic Top Width: 98.42 in / 2500 mm Height: 59.05 in / 1500 mm
Module C90 – with Acrylic Top Width: 98.42 in / 2500 mm Height: 59.05 in / 1500 mm
Module C45 – with Acrylic Top Width: 62.67 in / 1592 mm Height: 59.05 in / 1500 mm
Sanitizing Station Width: 11.81 in / 300 mm Height: 59.05 in / 1500 mm
Flame retardant dye sub printed textile