This sublimation printing technique produces odourless and sustainably produced exhibition banners, POS visuals and wall coverings that are also foldable. Our Durst Rhotex 500 is one of the few printers in the market that can do this.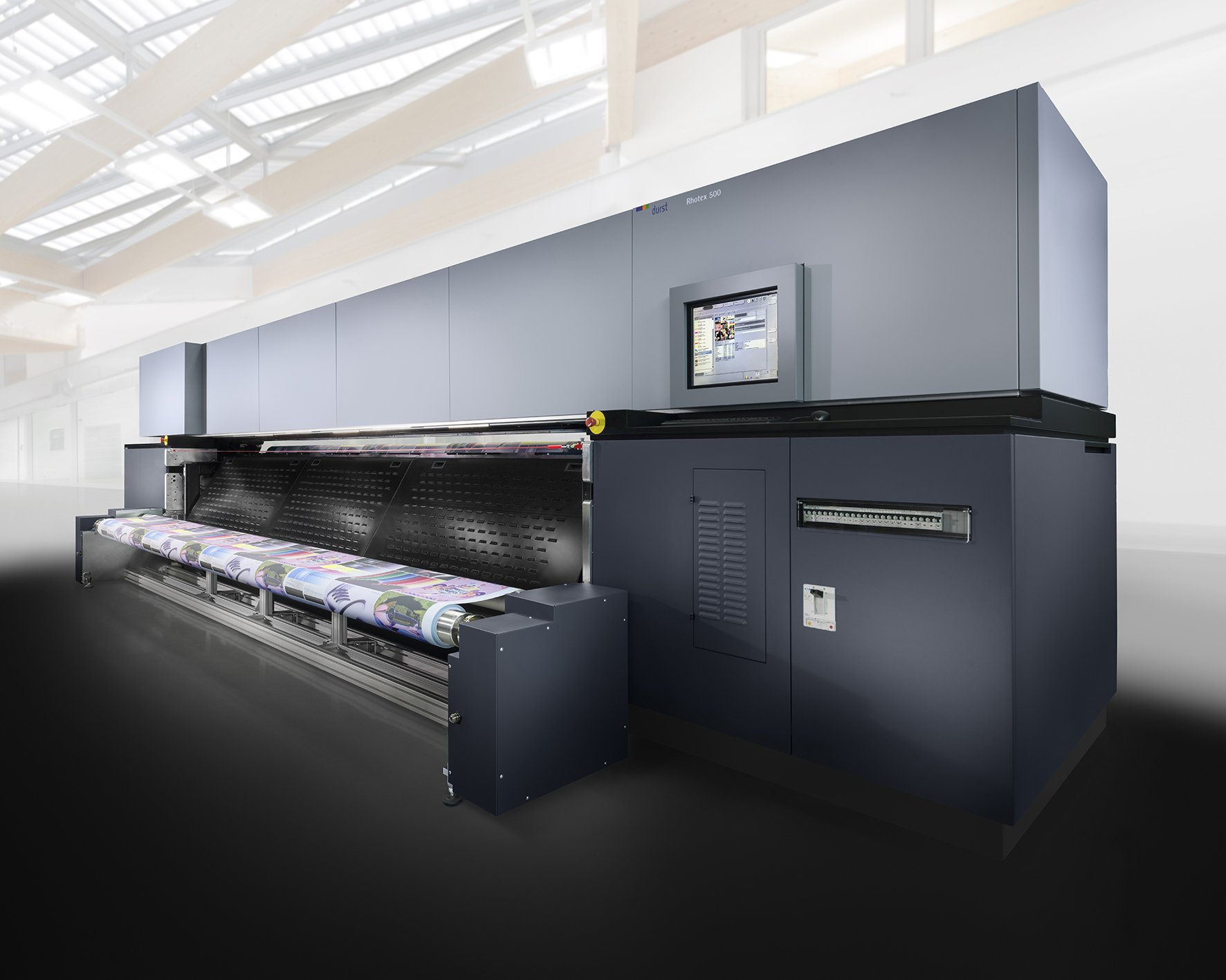 Case Rembrandt Remastered
Van Straaten's task was to "remaster," or reproduce, Rembrandt's most famous painting, De Nachtwacht
This is not only his most famous painting, but also his largest. Our 5m wide sublimation printer – the widest in the world – was the perfect choice to print the remastered painting. And there are more similarities: like Rembrandt, we too have an eye for detail. We printed our Rembrandt version on specially selected material, just like the original. More information about this case can be found here.
Sublimation print for every occasion
You can trust that our sublimation printing setup will bring out the best results for materials such as blockout textile blackback, blackback stretch 5m, decotex 5m and flag 5m. When you need to make a big impression for example at an exhibition, event or even an exposition, sublimation printing is the answer you're looking for! With our Durst Rhotex 500, you can be sure that your prints will look sharp and vibrant even up to 500 cm wide – the perfect size for making a statement! Get sublimation printing with us and make an impact that your customers won't soon forget.
For more information about sublimation printing or any of the materials we can print on, get in touch with us today!
Walking side by side with our customers along the creative landscape, and going through the creative process together, ultimately results in the most visually engaging brand experiences.
Understanding brands is the most important building block to successful branding. We put great emphasis to color management and details, to ensure messages getting across with great impact.
We are team players. We strongly believe in partnerships, and we see ourselves as an extension of our customers, providing them with ideas, and inspiring them with visual branding solutions.