The new standard of creating fabric frames, is to have (non) printed textiles finished with a silicone gasket sewn along the perimeter, inserted into a groove of aluminum extrusions. This style is known as 'Silicone Edge Graphics' or SEG.

Press Fit Graphics
Another popular term is 'Press Fit Graphics', which is a more descriptive term that refers to what actually happens when installing these type of graphics.
How Does It Work?
The best way to achieve the best result is to follow the following steps:
Graphics are finished with silicone gasket sewn along perimeter. Double stitch is better than single stitch, and rounded corners will result in smooth corners.
Silicone gasket is pressed into the perimeter groove of the aluminum extrusion, starting at the corners, and then inserted from center towards corners, for an evenly distributed fabric.
 
Tips and Tricks
Pull Straight. People have a natural tendency to pull fabric forward, which could result in having an excess of fabric towards the corners. When installing pull the fabric straight away from the frame, not forward or backward.
First put in ALL four corners, and then work from centers to sides for an even distribution of tension on the fabric. Starting at the first corner, and then going (counter) clockwise, will result in having a very hard time getting the last corner inserted, since all tension is already used to get the other three sides in.
Use an overhand grip, when inserting the gasket, versus using fingers to pull the fabric. A fist has more strength pulling than fingers.
Finish fabric with a pull-tab, which is ALWAYS located at the same spot, for instance at the bottom left corner, so the installer will always know what side is up, or down.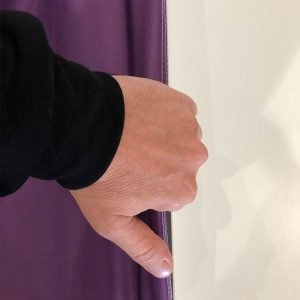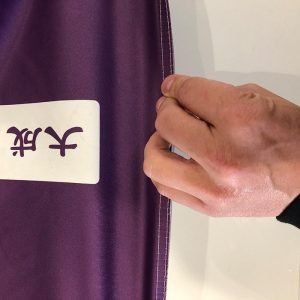 CLICK ON BUTTON TO SEE INSTALL VIDEO
More information?
[contact-form-7 id="7145″]