Hanging Signs for Trade Shows
Rise above the competition
Do you want to attract the attention of a customer? Or indicate the route during a meeting? Then there's no better way than with hanging signs for trade shows (canopies).
Eye-catchers or brand signs hanging from the ceiling of a shop, draw attention to the different departments there. They can also advertise special offers and promotions, all above the bustle of the shopping environment. Hanging signs in restaurants can direct people to the kitchen or public toilets, for example, but also indicate which areas are for staff only. Whether it's airports, train stations, museums, theatres, care institutions or other public buildings, they can all make good use of clear hanging signage. For example, for giving directions, sharing important information, promotional purposes or a piece of branding. They can also add something to the interior of a company: providing extra lighting or atmosphere to a certain space. Think, for example, of a bar or nightclub.
Hanging signs for trade shows attract more visitors to your stand, simply because it's easier to find. They also literally increase your name recognition. They are cost-efficient and easy to set up, move and store, so that you can use them again in the future.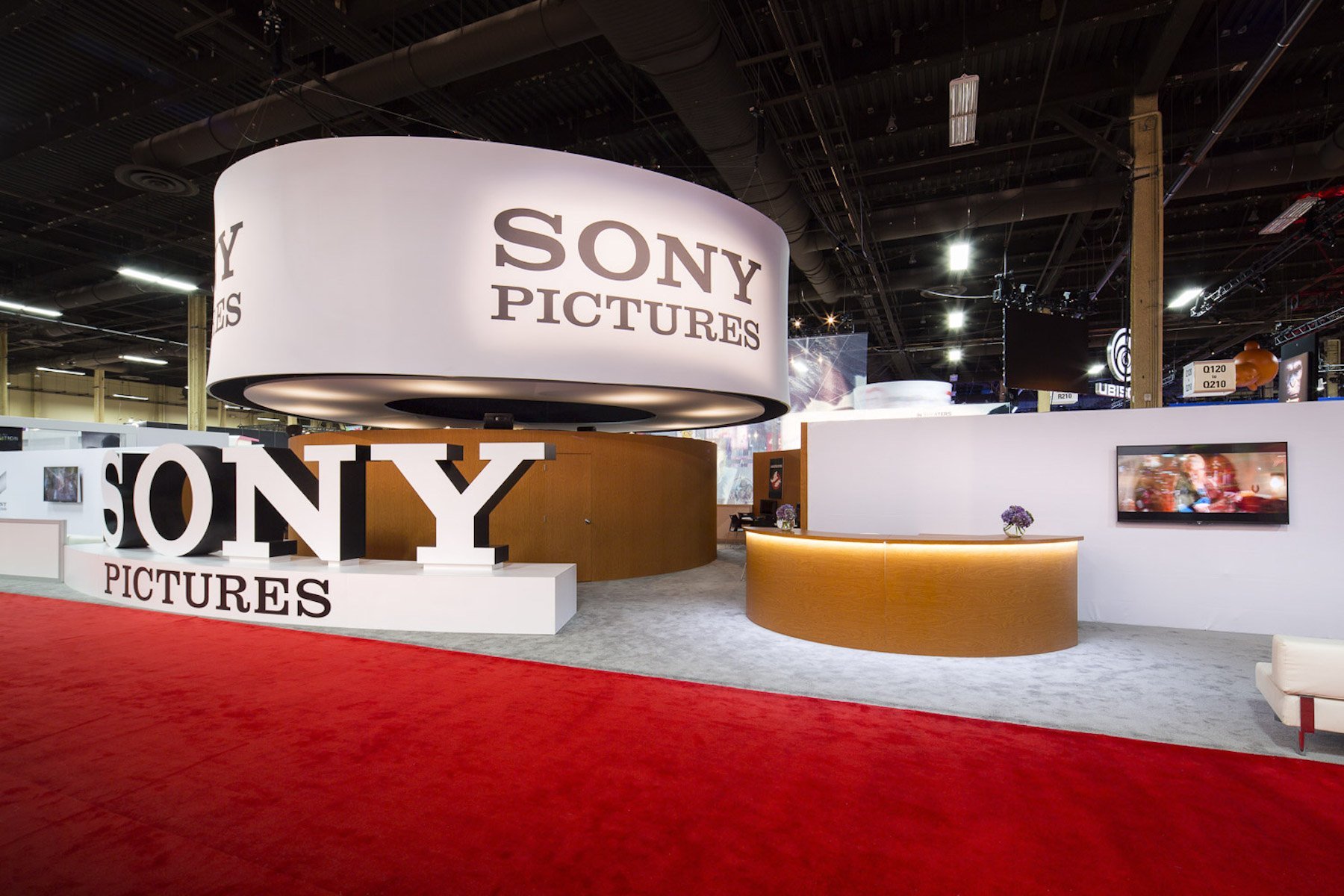 Van Straaten produces state-of-the-art hanging signs for trade shows, using lightweight aluminium extrusions or round tubes. With our new aluminium production facility in Germany, we now offer an even wider range of solutions. For example, in addition to printed SEGs, we can also produce transparent SEGs that are more like a lighting solution, using both print-free backlit material and acrylic. We can also add colours to create a light animation and it's possible to use projections on flat and curved hanging signs. You can go for standard shapes and models, or for a one-off own design: everything is possible. From squares, rectangles, circles, cones and cubes to curved, oval and wavy panels.
The frames are equipped with impression channels on all sides. This means that each side of the frame can be fitted with a unique advertising or communication message. This allows you to easily change your campaign, while saving costs at the same time. The other advantages? All our productions can be provided with antiviral and antibacterial coatings, they are sustainably produced and most of them can be recycled.
We often work with partners. That is another advantage of working with Van Straaten. We can take the lead or fill in any other role needed in the team. For example, with one of our shopfitting partners, whom we have known for many years, we realised a complete instore solution with illuminated hanging and free-standing profile solutions. We have also created numerous routings, seasonal themes and promotional designs for other brands that sell their products in physical stores.
All frames are made of aluminum profiles, which are strong and yet weigh a lot less than steel or iron. The metal is standard silver anodized, but is also available in any powdercoated color.
Since hanging signs need to be installed prior to anything that is built underneath it, quick and easy assembly is a requirement. Our smart frame design will contribute to efficient installations.
All profiles have been designed in a way that enhances the structural integrity of frames. Our profiles are lightweight, yet made of high quality aluminum, resulting in more durable frames.
Contact Us For Additional Information